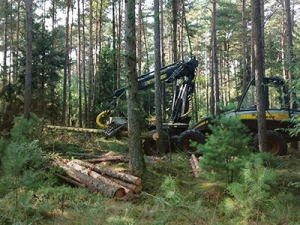 Our services for the forest owners
We are offering the forestowners a "comprehensive package". Our employees are well educated in forestry and therefore able to buy standing trees and sort them with the forestowners before cutting. We are cutting different sortiments (export and european assortments) in the same forest at the same time which will increase the profit of the forest owners and protect the forest itself.
You are interested in our services in harvesting your forest?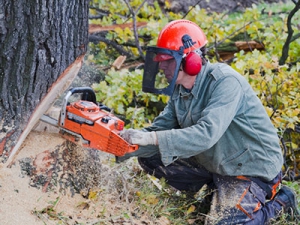 Manual cuttings with chainsaw
is the traditional way of log harvesting. It is important in areas where for example the soil is too wet and dizy for machines.
Traditionally we are cutting logs in hardwood areas starting at 4th class with forestworkers and chainsaw.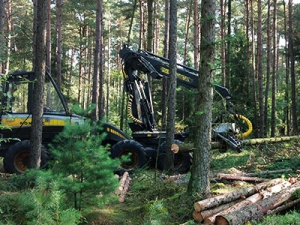 Half mechanized harvesting
This is a combination where an employee with chainsaw is working besides a harvesting machine. An example for a half mechanized harvesting is a beechcutting where the aggregat of the harvestring machine is not big enough and the forestworker has to cut it instead.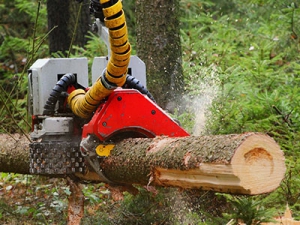 Mechanized harvesting
We are working with five harvesting machines from partner companies in the german forests. These machines are certified and we are able to cut small logs very cost efficent for the forest owners. We are mainly working in combination of many assortments which means that we are in the same forest cutting Containerlength for Export and sawlogs for the european market.